Music
Students in music focus on music literacy, creative expression, historical and cultural relevance,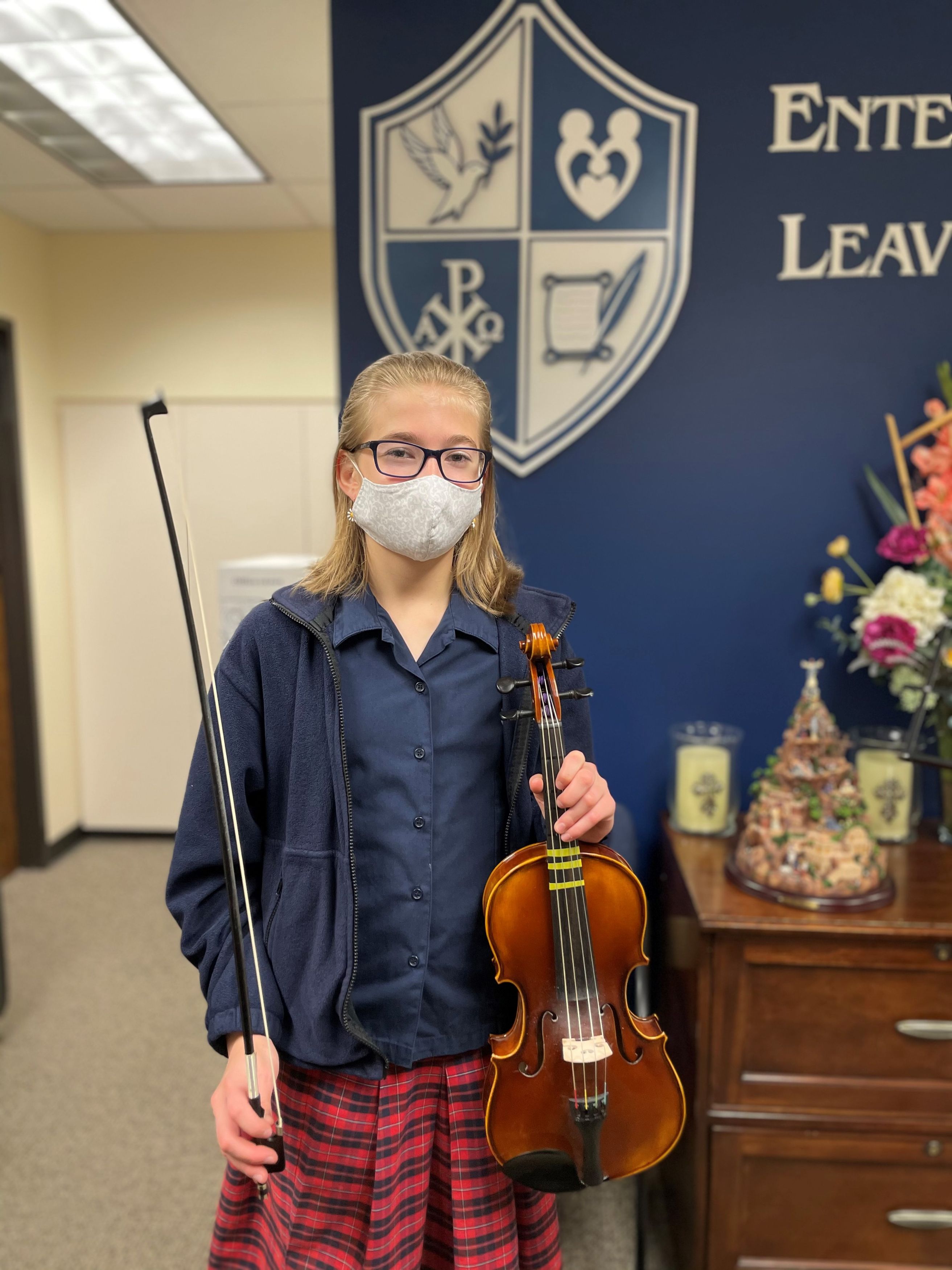 and critical evaluation and response. Students in all grade levels begin or develop their study of musical notation through games and group learning. Students study works of music including, but not limited to:
Catholic liturgical music
Classical
Seasonal
Folk songs from around the world
American heritage songs
Texas heritage songs
Students have the opportunity to showcase their skills on instruments and voice in solo performances for their class. Students in Kindergarten through 8th grade have the opportunity to sing in a weekly Mass choir rotation. A piano fundamentals unit is introduced in 4th and 5th grade. Programs throughout the year also showcase grade-level singing, such as our Christmas program, May Crowning, Catholic Schools Week Song Fest, and more!
Students will be immersed in a world of beauty through listening, musical instruments, rhythm, creativity, performance, and collaboration.