Second Grade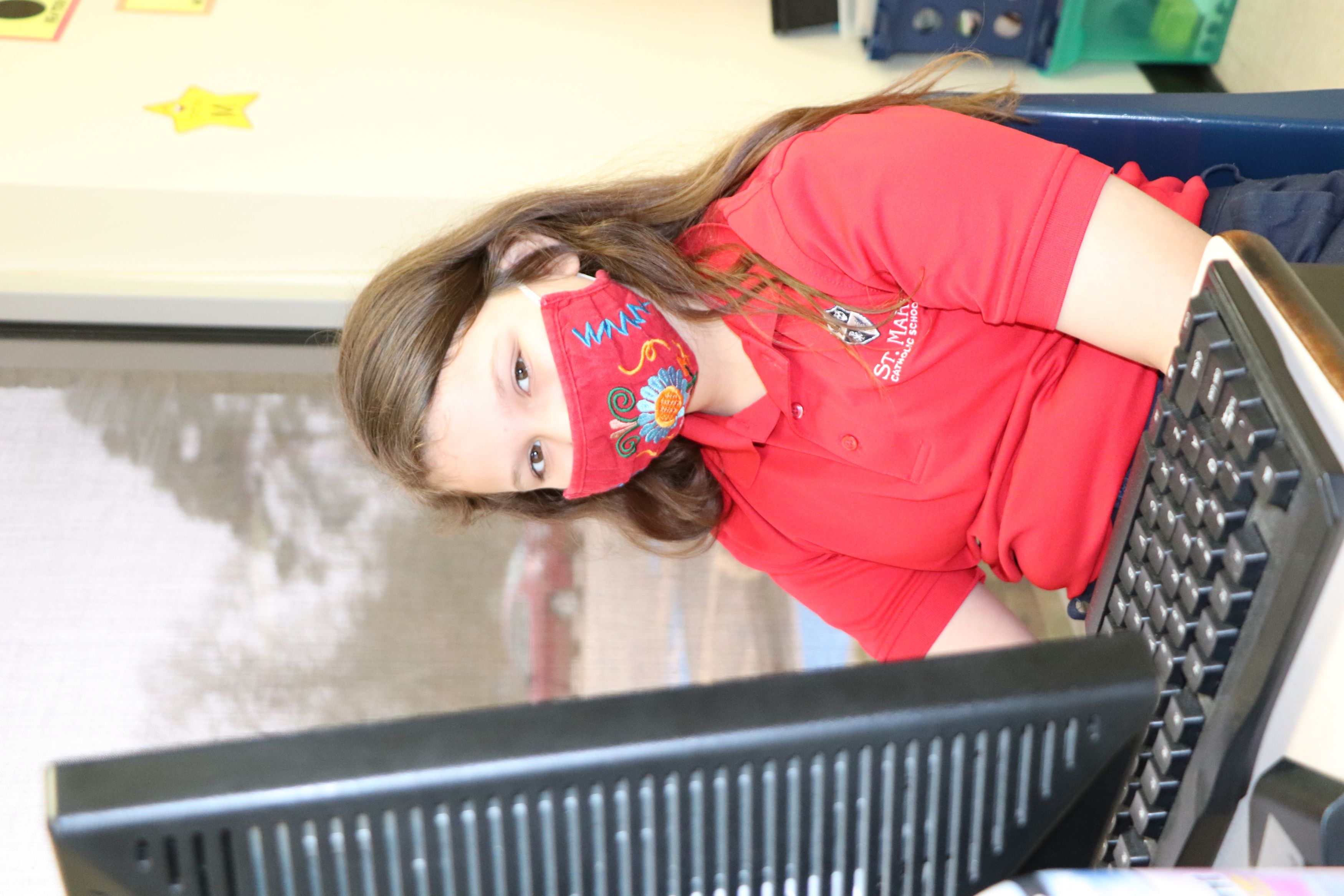 Welcome to second grade! There are many wonderful events students will get to participate in this year. Students will be going on planned field trips and participating in various service projects throughout the year. Students are continuing to develop their faith with Sacrament Preparation, including First Reconciliation and First Holy Communion. There are numerous wonderful academic opportunities for students, and some include the Living Saints Museum, the Science Fair, and building stronger independent work habits. As a result, students will have more independent work in second grade than they had in first grade. There are higher expectations for students to exhibit good citizenship, respect for peers and adults, and responsibility for their work and actions. School begins at 7:45 with prayer in Cargill Hall, and tardies and absences will be logged in the system. We have recess daily to promote exercise and free play with classmates. Our Friday Letter can be found on the Saint Mary Catholic School website. Grades can be checked regularly on Family Portal.
S.T.R.E.A.M.
S.T.R.E.A.M. stands for the learning areas of: Science, Technology, Religion, Engineering, Art, and Math.
Students will use and learn through S.T.R.E.A.M. in the ways listed below.
Reading
We are continuing to learn to read in second grade.
Students create AR products before taking AR tests.
A quarterly test grade will be taken for students' achievement of their AR goal.
A quarterly test grade will be taken for students' overall comprehension of the AR tests they take each quarter.
We begin reading novels and doing novel studies.
Students build vocabulary and comprehension skills with fiction and non-fiction texts.
Students learn to identify different genres of literature.
Language Arts
Students learn grammar, spelling, and phonics skills.
Students write using the writing process. Students will explore different forms of writing such as, narrative, procedural, letter, persuasive, and creative writing.
Direct instruction, small group learning activities, work stations, and technology are provided to meet the learning styles and needs of all students.
We start to learn cursive lettering in the second semester of the year.
Students continue to build a foundation of English grammar.
Mathematics
Students are encouraged to have a solid foundation of their addition and subtraction facts before entering second grade.
We focus on number sense, place value, problem solving, addition and subtraction, money, personal financial literacy, telling time, measurement, data analysis, geometry, number patterns, algebra, and introduction to multiplication and division.
Direct instruction, small group learning activities, work stations, and technology are provided to meet the learning styles and needs of all students.
Science
All students are required to participate in Science Fair in 2nd grade.
Some main topics we will study this year are: states and properties of matter, outer space, different forms of energy, weather, rocks, and living organisms and how they work together, and ways to care for our planet.
We continue to use the scientific method, and students participate in ongoing investigations in class with Texas Interactive Science and lab materials.
Social Studies
Topics covered are: develop map and globe skills; reading charts, tables, diagrams, timelines, and graphs; study skills; citizenship; using earth's resources; economics; American history; and government.
Students will also learn about the different cultures and ethnic groups in our world.
Students participate in an American Historical Figure Convention.
Religion
Students participate in the Living Saints Museum by researching and learning about their chosen saint.
Students will also do service projects based on the Spiritual and Corporal Works of Mercy.
Sacrament year- First Reconciliation and First Holy Communion. Classes to prepare the students for both sacraments begin in January.
Students write about their faith in their Gratitude Journal.
Religion is taught daily focusing on: God our Creator and Father, the Commandments, the sacraments, the Good News of Jesus Christ, our community in the Spirit, the liturgical year, morality, and prayers and practices of our faith.
Homework/Social Skills
A homework packet is sent home weekly throughout the entire year.
Students are expected to read 15 minutes nightly as part of their AR homework.
Each night, homework should take 30 minutes for students.
A quarterly test grade will be taken based on students' completion of their weekly homework packets.
Students continue to learn how to be a good friend and how to work with others, time management, listening skills, and becoming independent learners.
Spanish
In Spanish the students learn basic Spanish words, numbers, colors, days of the week, animals, and some basic reading skills.